Plan oversight and management
OMA Insurance was directed to establish the Advantages Retirement Plan™ under a governance and legal structure that puts plan members' interests first. The structure is similar to that of a large workplace pension plan, which legally requires the plan sponsor and administrator to act in the best interest of beneficiaries.
Plan sponsor
OMA Insurance is bringing the Advantages Retirement Plan™ to members based on its long-standing track record of creating value for members. Because of its existing insurance program and group purchasing power, OMA Insurance is a natural fit as the plan sponsor.
The role of the OMA Insurance team is to provide education on the plan. They are not licensed to provide investment advice or to tell you what you should or should not do.
---
Investment committee
OMA Insurance has put together an expert-led investment committee that includes physician representation to oversee the investment program for the plan. The investment committee reviews the Statement of Investment Policies and Procedures (the governing document for the plan's investment program) on an annual basis, monitors the investment options and annuity products, and provides any recommended changes to OMA Insurance. Current investment committee members are:
Bernard Morency (chair)
Former global retirement practice leader for Mercer and public pension fund executive vice-president
Dr. Paul Healey
Emergency physician at Oakville Trafalgar Memorial Hospital, assistant clinical professor at McMaster University, founder of "Physician Financial Independence (Canada)" online community, physician financial wellness speaker
Dr. Audrey Karlinsky
Family physician at Bedford FHO, staff physician at Mount Sinai and Women's College hospitals in Toronto, assistant professor, department of family and community medicine at the University of Toronto
Deborah Leckman
Former commissioner at the Ontario Securities Commission and public pension fund vice-president of equities
Morgan McCague
Former investment executive at the Ontario Teachers' Pension Plan
---
Plan administration
Background
OMA Insurance collaborated with Common Wealth, a mission-driven business that works with associations, unions and employers to provide value-for-money, collective retirement plans. The firm has worked with partners from around the world, including some of the world's leading pension funds, the World Bank and some of Canada's largest membership-based organizations on major initiatives to strengthen retirement security.
Responsibility
As plan administrator, Common Wealth is responsible for the necessary record-keeping for the administration of the Advantages Retirement Plan™ and is legally required to act in the best interests of Advantages Retirement Plan™ members in administering the plan.
---
Investment partners
Target-date fund and annuity providers
The investment committee has selected BlackRock and Brookfield Annuity to offer products that will serve your retirement-planning needs. The role of these providers is strictly to manage plan members' investment assets and underwrite the annuities to help members achieve their retirement goals.

Founded in 1988, BlackRock is the world's largest asset manager, with more than US$10 trillion in assets under management, including managing more than $275 billion in assets for Canadian clients. The firm's purpose is to help more and more people experience financial well-being. Steeped in innovation, BlackRock pioneered target-date funds in 1993 with the launch of LifePath Portfolios. As the fastest-growing target-date fund manager in Canada with more than $30 billion in assets in its LifePath products, BlackRock has been serving Canadian investors since 2007, and today offers investment management services to more than 65,000 defined contribution plans, reaching more than 35 million participants.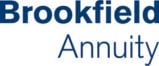 Brookfield Annuity Company ("Brookfield Annuity") is a life insurance company and a wholly owned subsidiary of Brookfield Asset Management Inc. It was incorporated in 2016 with a sole focus on providing annuity solutions in the Canadian market. Brookfield Annuity is licensed across Canada and regulated by the federal Office of the Superintendent of Financial Institutions (OSFI). Brookfield Annuity is also a member of Assuris, a not-for-profit organization that protects Canadian policyholders if their life insurance company should fail. Brookfield Annuity is the only company in the Canadian market that focuses exclusively on the use of annuity solutions to manage retirement risk.
---
Custodian and trustee
CWB Trust Services (CWBTS) is the custodian and trustee for the Advantages Retirement Plan™. A wholly owned subsidiary of Canadian Western Bank, CWBTS provides personalized trustee and custodial solutions for mid-sized pension plans, brokerage firms, investment managers, endowments and other investment pools. CWBTS acts as trustee for more than 1.6 million registered plan accounts with assets exceeding $54 billion in its registered plan trust division, and administers more than $9 billion in custody assets through its asset servicing group.
Need advice? Our expert advisors are here to help.