International Medical Graduates (IMG) Offer
International Medical Graduates (IMG) Offer
As a new doctor, your ability to earn an income is one of your most important assets — and it's important that you protect that asset from risk. But if you suffer an accident or sickness, the resulting financial consequences can significantly affect your future. The period of recovery after a disability can take months or years, draining the resources you and your family rely on to maintain your lifestyle and meet your financial obligations.​
​​That's why OMA Insurance created the IMG Special Offer. This insurance bundle includes:

$200,000 of Group Term Life Plus 75 Insurance1 and
Up to $4,500 monthly Disability Insurance benefit2​​​

4 simple underwriting questions
This IMG Special Offer is just one of the ways OMA Insurance makes it easy for you to have the
protection you need, when you need it – today, and at every stage of your car
eer:
Easy – the enrolment takes only a few minutes to complete
Portable worldwide coverage
4 simple underwriting questions
​
Take the time
to talk to us about protecting your future – a few minutes now can protect you for years to come.
​
​​
How to Apply
You can download a printable application to complete and send to us. You can send your completed application by one of the following means:
Email the document to info@omainsurance.com
Fax to 1.800.367.0813
Mail to:
OMA Insurance

PO Box 365 STN Waterloo

Waterloo, ON N2J 4A4

What to Expect
OMA Insurance works to streamline the enrolment process as much as possible, reducing the complexity and time required to arrange coverage. Here are the steps required:
Process Application
Once submitted, the insurer will review and process your application. You might be contacted about missing information or to designate a beneficiary.


Receive your Certificates
It usually takes 4-6 weeks for the provider to process all the information. Once completed, your certificate(s) will be sent to you.
Meet your ​Education & Engag​ement Specialists
Our team is knowledgeable, experienced, friendly, and they actually don't sell insurance. What they do best is give you clear, objective information and advice so you can understand how and when insurance fits into your life. Visit us at one of our meetings in Toronto or drop us an email if you have any questions about insurance or this special offer.​​
Education & Engagement Specialists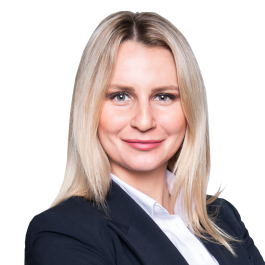 Marta Hano
Marta Hano
As an advocate for a customer-centric approach and a passionate champion of the customer voice, Marta's experience continues to be centred around helping organizations be amazing at building & sustaining great relationships.
Marta has a degree from the University of Waterloo and, while born and raised in southern Ontario she is an avid traveller and has visited Turkey, Chile, Peru, and most of Europe.
"I'm privileged to be working with medical students and early career doctors when their future is spread before them and with OMA Insurance I can help put them on a path to secure financial future."
Jamal Newman
Jamal Newman
With over six years of experience in the insurance industry, Jamal believes that insurance is vital to unlocking one's financial wellness. He relishes in the opportunity he gets to improve the financial well-being of those he works with.
He follows 3 guiding principles: stay up-to-date on relevant financial industry and demographic issues, seek resolutions by remaining solutions minded, and offer support through an exceptional member experience.
Through his life experiences, he's developed an unwavering determination to provide financial education and support to customers, helping them along their journey to a happier and healthier lifestyle.
The OMA Insurance vision of being the trusted choice for our member's financial wellness is what drew him to join the team.
Jamal graduated with honors from the University of Charleston on a basketball scholarship, there he earned a Bachelor of Science degree with a major in Biology. He is a competitive team player and in his spare time still enjoys playing a good game of pick-up basketball.
"There is no such thing as a loss, there are only wins and lessons."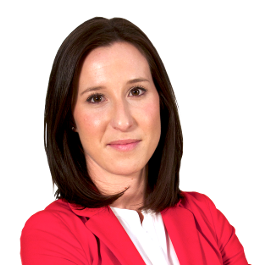 Sarah Tufts
Sarah Tufts
Like the red kangaroo, Sarah is originally from Australia but unlike our other favourite Aussie, Hugh Jackman, she comes without the accent or the ability to sing and dance. She does however, have an incredible ability to connect with students.
As one of the OMA Insurance Education and Engagement Specialists, Sarah enjoys helping early career physicians make informed decisions about their financial wellbeing as they begin their medical career.
Sarah's dream is to live in a world where every student understands insurance and everyone is covered. When she's not meeting with students and offering advice, you can find her whipping up something in her kitchen as the woman is a legit baker.
1 The life insurance material describes the Group Term Life Plus 75 Plan under Policy G-29500 in very general terms. Complete terms are governed by the group insurance policy issued by New York Life Insurance Company, Canadian Chief Agency, 2100 Scotia Plaza, 40 King St. West, Toronto, Ontario M5H 3C2.
2 Maximum monthly coverage is combined from all sources.
4 Data provided by Dion Strategic Consulting Group.
The Essentials offer contains polices underwritten by Sun Life Assurance Company of Canada and New York Life Insurance Company. This information is a summary of the highlights, but not all the details, of the Disability, Life and Professional Overhead Expense Insurance plans. The complete terms, conditions, exclusions and limitations governing the plans are found in the group insurance policy 140004 underwritten by Sun Life Assurance Company of Canada. Sun Life Assurance Company of Canada is the insurer of this product and is a member of the Sun Life group of companies. For inquiries please call Sun Life's Client Care Centre at 1-800-758-1641, Monday to Friday, 8 a.m. to 8 p.m. ET. or visit www.sunlife.ca.

The life insurance material describes the Term Plus Plan under Policy G-29500 in very general terms. Complete terms are governed by the group insurance policy issued by New York Life Insurance Company, Canadian Chief Agency, 2100 Scotia Plaza, 40 King St. West, Toronto, Ontario M5H 3C2 on Policy Form GMR-FACE.

If you become insured under the Plan(s), you will receive a Certificate of Insurance outlining the details of your coverage. The terms of the policy will preside over the terms of the certificate. You can request a copy of the policy at any time. Coverage will continue as long as premiums are paid when due.

All benefit amounts you are entitled to receive are coordinated from all sources to the maximums listed.

Premiums and discounts are not guaranteed and are subject to change upon notice.
Exclusions and limitations may apply.
​​​​