International Medical Graduates (IMG) Offer
International Medical Graduates (IMG) Offer
As a doctor, your ability to earn an income is one of your most important assets — and it's important that you protect that asset from risk. But if you suffer an accident or sickness, the resulting financial consequences can significantly affect your future. The period of recovery after a disability can take months or years, draining the resources you and your family rely on to maintain your lifestyle and meet your financial obligations.​
​​That's why OMA Insurance created the IMG Special Offer. This insurance bundle includes:

$100,000 of Group Term Life Plus 75 Insurance1and
$4,000 monthly Disability Insurance benefit2​​​
This IMG Special Offer is just one of the ways OMA Insurance makes it easy for you to have the
protection you need, when you need it – today, and at every stage of your car
eer:
Easy – the enrolment takes only a few minutes to complete
No premium is required until September 1st

Automatically receive a 50% discount on your disability step-rate premium during your residency/fellowship and into your first two years of practice.

You may also receive an additional 25% discount on your disability premium if you maintain your coverage for the first two years of your practice

Portable worldwide coverage
And no medical evidence required as long as you apply by August 31st
​
Take the time
to talk to us about protecting your future – a few minutes now can protect you for years to come.
​
​​
What do Internatio​​nal Medical Graduates need?​
Meet your ​Education & Engag​ement Specialists
Our team is knowledgeable, experienced, friendly, and they actually don't sell insurance. What they do best is give you clear, objective information and advice so you can understand how and when insurance fits into your life. Visit us at one of our meetings in Toronto or drop us an email if you have any questions about insurance or this special offer.​​
Education & Engagement Specialists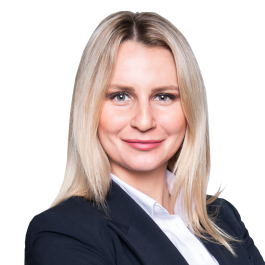 Marta Hano
Marta Hano
As an advocate for a customer-centric approach and a passionate champion of the customer voice, Marta's experience continues to be centred around helping organizations be amazing at building & sustaining great relationships.
Marta has a degree from the University of Waterloo and, while born and raised in southern Ontario she is an avid traveller and has visited Turkey, Chile, Peru, and most of Europe.
"I'm privileged to be working with medical students and early career doctors when their future is spread before them and with OMA Insurance I can help put them on a path to secure financial future."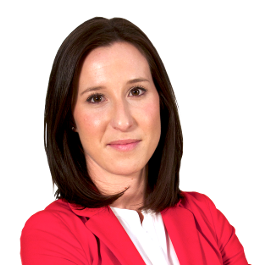 Sarah Tufts
Sarah Tufts
Like the red kangaroo, Sarah is originally from Australia but unlike our other favourite Aussie, Hugh Jackman, she comes without the accent or the ability to sing and dance. She does however, have an incredible ability to connect with students.
As one of the OMA Insurance Education and Engagement Specialists, Sarah enjoys helping early career physicians make informed decisions about their financial wellbeing as they begin their medical career.
Sarah's dream is to live in a world where every student understands insurance and everyone is covered. When she's not meeting with students and offering advice, you can find her whipping up something in her kitchen as the woman is a legit baker.
1 The life insurance material describes the Group Term Life Plus 75 Plan under Policy G-29500 in very general terms. Complete terms are governed by the group insurance policy issued by New York Life Insurance Company, Canadian Chief Agency, 2100 Scotia Plaza, 40 King St. West, Toronto, Ontario M5H 3C2.
2 Maximum monthly coverage is combined from all sources.
You are automatically enrolled into Step-Rate and have the option to convert to Level Rate up to age 65. Step-Rate change according to your age band (under 35, 35, 45 and 55) at the time of the plan renewal. The Level premium rates have been designed to remain level over time as you age and cannot be adjusted on an individual basis due to changes in your age or health. While we cannot guarantee that rates will not be adjusted in the future, the OMA Disability Insurance Plan has a long history of stable rates. Premiums are renewable yearly and subject to applicable provincial taxes.
OMA Disability Insurance is underwritten by Sun Life Assurance Company of Canada, a member of the Sun Life group of companies. The complete terms, conditions, limitations, pre-existing condition clause and exclusions governing the OMA Disability Insurance coverage can be found on your Certificate of Insurance issued to the OMA by Sun Life Assurance Company of Canada. Group Term Life Insurance underwritten by New York Life Insurance Company, Toronto, ON M5H 3C2.
Monthly Disability benefit payments will begin subject to Sun Life's approval of satisfactory evidence of continuing disability.
4 Data provided by Dion Strategic Consulting Group.
​​​​