Meet the team
Our approach is personal and simple
We listen to understand your individual situation, your needs and what you want. We educate you about risk — why it matters to you and the options available to you. Our team will advise you based on your unique situation and act to implement the solutions that are tailored to your lifestyle and career stage.
Your feedback matters. Please don't hesitate to tell us about your experience.
Need advice? Our expert insurance advisors are here to help.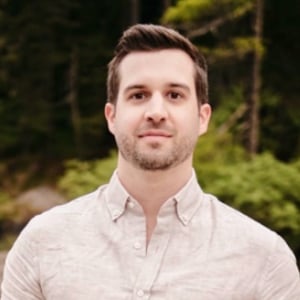 Colin Brace
Vice-president, OMA Insurance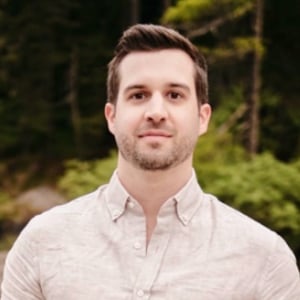 Colin Brace
Vice-president, OMA Insurance
Colin joins us from People Corporation where he was a distribution and client management leader who has specialized in the group benefits and total rewards space over the last decade. Colin led the Ontario consulting team for their small-mid market. His mandate was to grow the captive salesforce in Ontario as well as drive revenue in the region. Colin had overall revenue and EBITDA accountability for a number of businesses that People Corp. acquired and operated within the region as well. Additionally, he worked with some of the largest association and affinity plans. Prior to People Corp., Colin was with the Sun Life.
Colin brings with him a reputation as a purposeful leader working through a lens of innovation and continuous improvement along with a demonstrated commitment to building and developing strong and cohesive teams.
Colin has his Certified Employee Benefits Specialist (CEBS) designation and a BA in Economics from Wilfrid Laurier. In his spare time Colin has shared that he likes to travel, ski and golf, as well as explore new food options in the city.
Preya Singh-Cushnie
Senior director, OMA Insurance
Preya Singh-Cushnie
Senior director, OMA Insurance
LLQP
With extensive leadership experience in business and financial services, Preya understands the value of building strong relationships that create a unique member experience. In addition to leading the team of life licensed professionals at OMA Insurance, she influences change and transformation at OMA Insurance to ensure the products and services continue to deliver the value it has been known for over the last 66 years. Preya combines over 22 years of insurance and wealth management experience with key partnerships to enable OMA Insurance to continue to deliver exceptional value to the membership.
"I'm proud to be part of a trusted team at the OMA, serving Ontario's doctors, ensuring we advocate for our members and the profession. Our business is to provide financial wellness, and our focus is you."
Marta Hano
Manager, Education & Engagement
Marta Hano
Manager, Education & Engagement
As an advocate for a customer-centric approach and a passionate champion of the customer voice, Marta's experience continues to be centred around helping organizations be amazing at building & sustaining great relationships.

Marta has a degree from the University of Waterloo and, while born and raised in southern Ontario she is an avid traveller and has visited Turkey, Chile, Peru, and most of Europe.

"I'm privileged to be working with medical students and early career doctors when their future is spread before them and with OMA Insurance I can help put them on a path to secure financial future."
Emil Popescu
Manager, Regional Advisors
Emil Popescu
Manager, Regional Advisors
LLQP, CLU, CHS
Focusing on leading the Regional Insurance Advisors Team, Emil Popescu brings over 18 years of sales and management experience, including 13 years in the insurance industry. Besides his financial professional designations of Chartered Life Underwriter and Certified Health Insurance Specialist, Emil holds a Bachelor's degree in Engineering.

"I've noticed that more and more doctors want to understand what they're buying how all these different coverages fit together. That's where our members appreciate the role of advisors to help demystify insurance. Our advisors take a disciplined and consultative approach which allows them to provide personalized advice that is customized to the unique needs of our members..."
Otniel Trejo
Manager, Internal Advisors
Otniel Trejo
Manager, Internal Advisors
Focusing on leading the Insurance Advisory Team, Otniel Trejo brings over 13 years of sales experience in the insurance industry and financial services. Devoted to supporting our talented team deliver an exceptional member experience.
"Of all the things I've done, the most vital is coordinating those who work with me and aiming their efforts at a certain goal" Our advisory team provides education and advice to protect our members, their families, and their practices.
Kelly Budden
Newfoundland
Kelly Budden
Newfoundland
LLQP, CFP, CHS
Located in St. John's, NL Kelly Budden, has provided over 20 years of financial and insurance planning expertise to physicians and their families in the Atlantic Provinces. After studying business at Algonquin College, Kelly joined MD Management in Ottawa, ON and in 1998, she transferred home to the Newfoundland regional office. Prior to joining OMA Insurance in 2013, Kelly spent many years working with MD Management as a Financial Consultant.

Kelly believes in continuing education and while she holds the Certified Financial Planner (CFP) and Canadian Health Insurance Specialist (CHS) designations, she has also completed the Canadian Securities Course (CSC) in 2000, Professional Financial Planning Course (PFPC) in 2002, and the Life License Qualification Program (LLQP) in 2006.

"OMA Insurance simplifies the insurance process as much as possible by developing physician centric products to meet practically any type of insurance requirements. My goal is to make this as easy as possible when it comes to choosing coverage."
Joyce Chiu has been working in the insurance industry for over 15 years. The decision to purchase insurance can be complicated, and even overwhelming, for many people but for Joyce, her objective is to provide the peace of mind that a well-designed insurance portfolio can give. One piece of wisdom from Einstein that Joyce often shares when mentoring younger staff is, "If you cannot explain it simply, you do not understand it well enough." She uses this approach when helping physicians understand the products and policies that she recommends.
Joyce has her Bachelor of Arts degree and is currently working toward her professional designation.
Jason Cohen has over 22 years of experience in financial services, working as both an advisor and an advisor consultant.
He avidly believes in financial planning and understanding what's most important to clients. He has an extensive investment background to go with his insurance experience.
"I want to help our members in every aspect of financial advice and help protect what matters most to them."
A proud family man, Jason enjoys his time most with his wife and two children. He also loves to cook, play guitar, and go to the gym a few times a week.
"Risk comes from not knowing what you are doing."
Venessa Cormier
New Brunswick
Venessa Cormier
New Brunswick
LLQP
Venessa has been working in the Insurance industry for 13 years. She graduated in 2009 after completing a medical administration certification and began working for Medavie Blue Cross after graduating. She decided to pursue and successfully completed her LLQP in 2012 and began working as an Insurance Sales advisor. In 2017 she decided to continue growing her career by joining a brokerage and continuing advising and helping clients with their living benefits and insurance needs.
She joined the OMA Insurance Team in January 2022 to continue to broaden her experience and grow her career with a company that put great focus on their mission, vision, and values that are also very important to her. Being there for the members and helping them meet all their insurance needs and concerns is why she loves what she does.
In her spare time Venessa enjoys spending time with her children and family doing outdoor activities in the beautiful province of New Brunswick and enjoys singing karaoke when time allows. She loves to travel and looks forward to being able to begin the adventures again.
Maria Del Mundo
LLQP, CHS, CLU, FLMI
Maria Del Mundo brings more than 15 years of insurance and financial services experience to her role as an Insurance Advisor. Her approach to insurance planning encompasses a detailed understanding of physicians' goals, needs, priorities and current financial situation, addressing their concerns and educating them along the way to help them make informed decisions.

Prior to joining OMA Insurance, Maria was a 6-time Qualifying Member to the Million Dollar Round Table (MDRT), the premier association of financial professionals worldwide demonstrating the highest standards of ethics, knowledge, client service and productivity. Maria strongly believes that learning is a lifelong pursuit and while she holds the Fellow, Life Management Institute (FLMI), Certified Health Insurance Specialist (CHS) and Chartered Life Underwriter (CLU) designations, she continues to invest in her professional growth and ongoing education.

Outside of work, Maria loves to travel, cook, paint, read novels, and is an active volunteer for the Mid-Toronto Community Services, Inc., a charitable organization helping seniors and disabled or ill adults remain in their homes and live healthy, dignified and independent lives.
Katerina Gantcheva
Ottawa
Katerina Gantcheva
Ottawa
LLQP
Katerina is OMAI's Regional Insurance Advisor for Ottawa with over 8 years of experience in risk management, tailored insurance solutions and tax advantaged wealth planning, helping professionals and business owners achieve financial well-being and have peace of mind when protecting their assets and securing their family's financial future.
Katerina holds an Honours degree in Social Sciences from the University of Ottawa and several certifications in the insurance and financial sector, which have helped her understand and cater to the unique needs of the physician members she meets.
"I am a strong believer in comprehensive insurance protection and taking a holistic approach to financial planning. My passion is to help physicians make informed decisions and guide them in choosing the right insurance solutions through the different career stages. I aim to provide clarity on your insurance planning needs and help you protect your wealth."
During long weekends, Katerina likes to adventure out in nature, portaging in Algonquin Park and camping with her husband and three children. Together with her family, they take care of a large vegetable garden and enjoy preparing and jarring vegetables, sauces and hot sauces for family and friends.
Prior to joining OMAI, my journey as a Licensed Insurance advisor dates back since 2014 and evolved around building successful relationships that are based on personalized experiences. Nowadays, we see tons of information surfing the market, that it has become easier to get overwhelmed, or simply get disillusioned in selecting the right products we need. As a dedicated professional that has long committed to positioning my clients' interest at the center of every advice I deliver, I am determined to meet our members' demand for the right coverage they need while keeping it simple for them.

I take pride in working for an organization that genuinely acts as the voice of our members and designs solutions tailored to their unique needs at every stage of their life.

"At the end of the day If I were to put myself in the member's shoes, I would first and foremost need to ensure I am in the right place, and in good hands."
Based in Toronto, Ont., William Irvine has vast knowledge as an insurance specialist with more than seven years of experience. He is LLQP licensed and has serviced all provinces except Quebec. William is meticulous and resourceful when it comes to assisting members of all ages and at different stages of their careers. He prides himself on being able to ask the correct questions to understand each member's needs to provide guidance and best insure their future. "Never stop learning, because life never stops teaching." William believes every moment is a learning experience and uses every conversation with OMA members to learn more and give them the best possible service. Outside of work, William loves spending time with his two sons William Jr. and Isaac. He is also an avid sports fan and never misses a game of his hometown Toronto Raptors.
Geeta has been in the financial services industry for over 15 years. After nearly a decade in the banking sector, Geeta found her passion in the insurance industry as a marketing associate in one of the larger insurance firms. Geeta became a licensed insurance advisor in 2019 and since then, she has helped numerous clients with constructing insurance plans to protect themselves and the people and things they care about.

Geeta's client-centric approach and desire to learn what motivates people is why she felt that OMAI is the perfect fit for her career. "Physicians do so much for our community, I find great satisfaction in knowing that I can help customize an insurance plan that fits with our OMA member's goals and lifestyle. Most importantly, we are always here to help and advise throughout all stages of their career and life."

Geeta is currently working on various industry accreditations and takes every opportunity to learn about the ever-evolving insurance sector. When Geeta is not working with OMA members, she enjoys spending time with her family and friends checking out fun and exciting spots around the Greater Toronto Area…and if you look closely, she almost always has a coffee in her hand!
Yash Khubchandani
Ontario Central East
Yash Khubchandani
Ontario Central East
LLQP, CLU, CHS, CFP
Managing wealth means more than managing investments. To properly grow and protect wealth takes an integrated holistic approach. With a comprehensive financial planning and wealth management background, Yash brings over eight years of experience in the insurance industry to be a consultant to members in building their personalized financial strategy – one that aligns with their values. That's caring for our association members!
"I work with my members to help identify their goals, and partner with them to understand the financial implications of the life decisions they make, while empowering them to make their own informed decisions." Above all else, Yash firmly believes that the real value he brings to his members is to identify what really matters to them and to be a small, yet meaningful part in making that a reality.
Outside of work, Yash enjoys playing his guitar, riding a bicycle in nature and spending some quality time around water bodies. He is a passionate audiophile and foodie, who spends his weekends indulging in good music and new eateries.
Jennifer Lovegrove
Nova Scotia
Jennifer Lovegrove
Nova Scotia
LLQP
Jennifer was born in North Bay, Ontario and she has been a resident of the Halifax Regional Municipality for the last 16 years. In 2013, she graduated from Mount St. Vincent University, completing a B.A. in Psychology and History.
"Coming from an extensive background in customer service and sales, I landed an incredible opportunity with a reputable insurance company in 2015. Shortly after, I was promoted to Personal Insurance Sales Advisor with the direct sales team. I went on to complete my LLQP in early 2016. Since then I've had a fulfilling and rewarding career offering, health, life and travel insurance. I am always trying to learn more about the industry and find solutions to people that I help managing risks. I take insurance planning and the needs of others very seriously and am willing to do whatever it takes to ensure each OMA members that I interact with have an insurance plan in place"
Sabbir Mahmud
Ontario North
Sabbir Mahmud
Ontario North
Sabbir has been an advisor in the financial & insurance industry for over 7 years with a successful track record at RBCI and Sun Life. He has extensive knowledge in insurance planning and wealth management. His approach is client-centric and believes in providing the best client experience. He holds a Bachelor of Business Administration from Heriot Watt university, UK. "Our physicians, nurses, and medical community work tirelessly every day to protect us. I am is joining OMAI with the passion and vision to give back to the community by helping them with their insurance and financial planning needs."
Guillermo Nafarrate
Ontario Central West
Guillermo Nafarrate
Ontario Central West
LLQP
Guillermo has been a licensed insurance agent for 5 years with a background in financial investment and banking. He enjoys building relationships with our members and always makes sure to provide them with the best insurance solutions to their specific needs. Guillermo also specializes in our Advantages Retirement Plan, a program that offers tailored advice to our members to ensure their retirement goals are on track, Guillermo holds a master's degree in Corporate Finance and Banking from the University of Pompeu Fabra in Barcelona. When he is not supporting members, you can find him traveling, at the hockey arena, or on the golf course.
"I joined the OMAI because I wanted to help physicians find the right solutions and provide members with peace of mind. I believe all members should be aware of their risk exposures. It is my goal to help our members understand what insurance policies make sense for them so that I can provide them with proper coverage." G.N
Lisa is an Insurance Advisor with over 20 years experience in the insurance sector. Lisa is a subject matter expert on Life, Disability, Critical Illness Insurance and Long Term Care.

Lisa takes pride in providing advisory services related to risk identification, risk management, risk transfer, and management of insurance solutions. If you want to learn how to best understand your insurance needs and make educated decisions on, for example, protecting your income, there are steps you can take. The first is to talk with an OMA Insurance Advisor.

Lisa's philosophy is, "To do what is best for doctors and their families, you need to have a relationship with them. You need to know who they are and what's important to them over the course of their life and their career."
Karra Park
Ontario Southwest
Karra Park
Ontario Southwest
LLQP
Karra graduated from the University of Toronto where she double majored in Sociology and Equity Studies, shortly after she decided that being an advisor would provide the opportunity to pursue a meaningful career helping the community, also to incorporate her interests in insurance and finance. Karra originally started with property and casualty insurance, obtained the LLQP in 2017 and completed the Canadian Securities Course in 2018 to further her education. She has spent the last five years in the London region with Desjardins helping clients with their insurance and financial needs. "My mission as an advisor is to demystify the complicated nature of the insurance and financial world and make it accessible and approachable for everyone." Outside of work, Karra is a foodie who loves trying new things and hopes to travel the world one place at a time.
Ricky Zhang has been with OMA Insurance since 2019. He has a degree from the University of Toronto and is currently working toward his professional designation. Ricky has five years' experience helping people make financial decisions. He believes everyone's needs and financial goals for the future are unique. His skill set enables him to guide members and deliver comprehensive, value-added, multidisciplinary approaches, providing members with well-crafted and appropriate insurance and retirement solutions.

"A solid financial plan is a powerful possession that offers a sense of peace and freedom. Our process allows us to determine appropriate strategies and help you understand how to achieve your goals and live your dreams".
Education & engagement specialists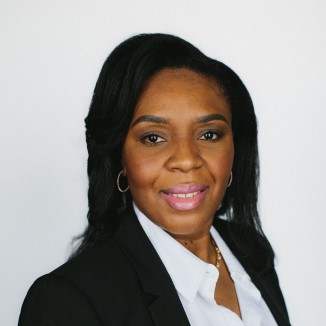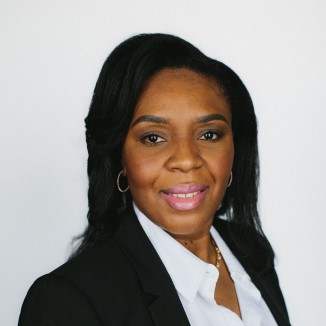 Shawnee has been with OMA Insurance since 2017. During this time, she has built strong relationships and delivered exceptional customer service to drive business growth. She has a passion for understanding members' needs and finding creative solutions to meet their insurance goals. With her strong communication skills and commitment to excellence, Shawnee is confident in her ability to provide members with helpful insurance solutions and is committed to going the extra mile to ensure member satisfaction.
Shawnee is a firm believer in the quote, "Success is not final, failure is not fatal: it is the courage to continue that counts." In her free time, Shawnee enjoys spending time with her family and is an avid reader. She is always looking for new books to add to her collection and is passionate about self-improvement.
In every stage of my career, I have been heavily involved in education-focused activities. I am committed to improving the needs of our members with expert knowledge pertaining to their insurance needs. My openness to connect with people allows me to engage with my respective colleagues and clients and allows me to better assist members by being personable.